A TREE AT MY WINDOW COLLECTIVE
Pop Up Exhibition
Bearsville, NY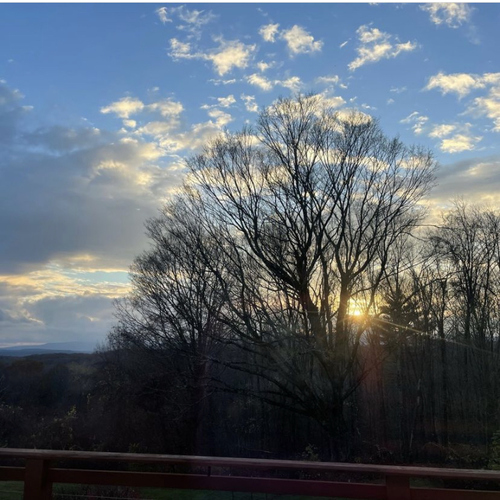 Katharine Dufault
Julie Kirkpatrick
Claire McConaughy
Lawre Stone

'Tree At My Window Collective' is a group of four upstate artists whose work is informed by the landscape. The title, from a Robert Frost poem, hints at the tradition of American Sublime, although each artist has a contemporary, perhaps more abstract, voice:. Claire McConaughy creates lush gestural landscapes with saturated colors; Katharine Dufault abstracts from the landscape using color fields with an ambiguous moon/sun orb often present; Lawre Stone paints delicate botanical images over gestural color back grounds; Julie Kirkpatrick uses imagery of nature, and other symbolism , to conjure the history of visionary and emotionally charged painting. the canvas with dense colorful imagery which references landscape spaces and organic forms.
The artworks will create a lively dialog within in the space, and also visually converse with the natural woods and nature outside.